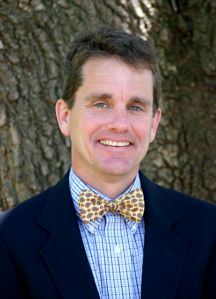 I am delighted to announce that one of the leading state-based consumer health care experts in the country, Adam Searing, will be joining our staff on June 1st. Georgetown CCF will be expanding our work on one of the most critical issues facing low-income families (and states) today – the choice as to whether to extend Medicaid coverage to newly eligible parents and other adults – and Adam will be focusing his considerable skills in that area.
Adam is known to many in our community from his 17 years at the North Carolina Justice Center overseeing health policy and helping to build the Center into one of the largest and most successful state level nonprofit anti-poverty groups in the country.  He previously served as an attorney and public policy analyst with the NC Medicaid Program developing and implementing Medicaid regulations and played a major role in leading and strengthening NC's child advocacy efforts.
"This is an exciting time to be joining CCF," said Searing. "I have the greatest respect for the hard work and dedication of everyone there to improving the lives of children and families and look forward to joining their team."
Searing earned his JD and MPH from the University of North Carolina and serves as an adjunct professor at the University of North Carolina-Chapel Hill School of Public Health teaching health care policy. He also has an appointment at Duke University's Sanford School of Public Policy where he developed a course last year in strategic communication and video production for nonprofit groups. Adam also worked with both Kidswell and Finish Line partners doing video advocacy training for CCF over the past few years.
Adam has won so many awards for his work in health care policy his walls must be crowded. They include the White House Champion of Change Award, Families USA Consumer Health Advocate of the Year Award, the North Carolina Public Health Association Distinguished Service Award, the North Carolina Primary Health Care Association's award for outstanding service, and the North Carolina Pediatric Society's Tom Vitaglione Child Health Advocacy Award.
This all hasn't gone to his head though, as he is a pleasure to work with, and I am thrilled that he is joining our team.